After a grueling week of meal-planning and strict fasting, people cap of the week with a TGIC: Thank God It's Cheat Day! One of the most anticipated days of the week for anyone with or without a diet, is the much-awaited day of everything but dieting. Usually scheduled once a week, cheat days are when people can exhale and eat to their heart's content. Sweets, carb-heavy food, and flavor-packed dishes are on the menu. People especially take this time to fuel up the sweet tooth cravings but after the gorging, comes the usual post-binge guilt. Thankfully we have discovered 6 can-do desserts that make it to our daily caloric intake without all the harmful backlash.
1. No-bake orange cream cheesecake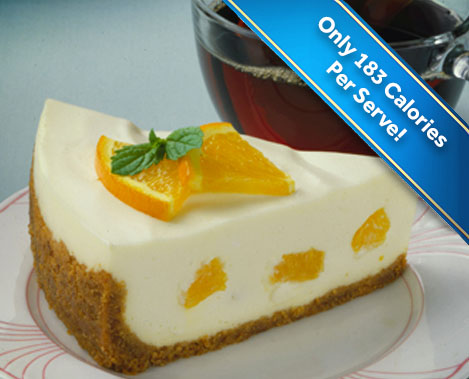 Ask anyone their favorite cake and you will surely get cheesecake as a no-brainer answer. Try out this easy no-bake orange cream cheesecake that is light on the calories but heavy on the sweetness.
Check out the full recipe here.
Nutritional Information (per serving):
Calories: 183
Protein: 5g
Carbohydrates: 15g
Fat: 11g
Cholesterol: 32mg
Sodium: 165mg